Now "YOU" would be able to learn a profitable skill that rakes in thousands on Naira every week through this SIMPLE and PRACTICAL Guide. 
This EFFECTIVE and Easy-to-implement Guide has Generated over 750,000 Naira in Profits for me in less than 4 Months…
… And Now You can "Swipe" It and begin to earn Thousands of Naira from anywhere you are. 
I've gone through the harsh, frustrating, and time-wasting hurdles through the Internet searching for an earn money online job; all of them frustrated me. 
But. I've found all of my favorite techniques to earn extra cash weekly from anywhere in the world…
And Packaged ALL these super-targeted strategies and Best practices into ONE Ultimate Freelance Writing Guide. 
I call it " How To Become a Professional Freelance Writer" 
What Is This Guide?
This Is your own Unique Freelance writing guide of powerful strategies that'll make you earn LOTS of money over the next Month.
The ULTIMATE Guide on Becoming a Professional Freelance Writer Who Rakes Insane Profits Weekly 
This guide will show you exactly how to:
Write top-notch articles and blog posts even if you're new to this field
Do Quality keyword research using my special accurate tools and get information to write 
Get bank credit alerts at the end of your projects 
Write Search engine optimized content that'll braze through Results pages (SERP)
Close at least 2-3 projects out of every 5 proposals you make to clients 
Tips to writing Killer proposals that'll get clients 91% of the time.
How to do LSI keyword research and use it for SEO
To sell your freelance writing services on popular platforms and get paid from anywhere 
Use powerful Hooks and Trigger phrases to make your content super engaging and interesting 
Make clients fall in love with your work and keep giving you endless projects 
4 Secret proposal writing templates that'll get high paying clients in freelance writing platforms like Upwork and Freelancer.
From the Desk Of Anaso Emmanuel
Dear Medic, 
I'm really happy because I want to show you the Exact powerful skill that have generated me over 750,000 Naira in less than 4 months while I keep helping you through MedicsDomain. 
…and I didn't go all in, helping clients; I had tons of books to read, blog posts to write, and other things to do. 
BUT…with Little dedicated hours per day, I was able to add value to clients and boost businesses through quality content! 
If I can, then you can too!
The reason I want to show you this skill is because I want you to MODEL it and 10X your financial life, even as a Medical Student or Doctor! 
But before I show you these super strategies, let me introduce myself and expose you to how I started my freelance journey; 
My name is Anaso Emmanuel, a student of Medicine and Surgery at the University of Nigeria and blogger at MedicsDomain. 
Initially, when the lockdown started, I was very enthusiastic about my academics. I only wanted to read and focus on my studies alone. 
But as time went on, I found out that, I needed to make money. 
Don't depend on education alone! We've always been hearing this phrase plenty of times, but in reality, 78% of students aren't taking actionable processes towards getting other sources of income. 
I was tired of seeing others become successful in different things and I thought I was the only one who wasn't doing something worthwhile. I was always shouting "GOD WHEN" each time I see a successful person.
I wanted to work so badly but was trapped. The lockdown, pandemic and all, caused everyone to remain at home. 
But then I thought; I've learnt the art of freelance writing. I can go back to my clients and request for jobs from them. So I started prospecting, searching for the perfect job. 
I got plenty than I could handle, and I can say that the experience has been a blessing so far. 
I have made over 200K from the course of Freelance writing this year! 

And that's way less than what serious folks earn in the field. I wasn't that committed. I was always missing deadlines because of things at home, and didn't spend much time working, but;
I made something worthwhile with my skill. And YOU also can do it! 
Think 
Imagine getting about 3 credit alerts each week with few hours of work? 
Imagine waking up to a positive review about how good your work is, and getting paid for the work?
Imagine not having to request for urgent 5K to go through some tough times as a student?
When I was broke, I was like a lot of people; blaming my environment, the Nigerian economy (it keeps getting worse everyday), family condition, and circumstances.
I always thought that the rich and successful people are privileged ones with rich parents who always got what they wanted, or were doing yahoo. 
And yes, I was in the habit of shouting "God when" each time I find someone doing well. 
I kept on asking myself, what can I do during the lockdown to make money as a young adult? 
I am in my early twenties, and I get credit alerts each week! 
How did I do all these; 
How was I able to generate cash each week from the comfort of my home?
How did I break through, earning money when others were complaining during lockdown that there's no work? 
Relax, you'll find out everything below 👇
I found out that my Money blueprint (roots) was wrong. 
I had a SKILL problem. 
1. You are broke because you don't know how to exchange services for money
If you want to change the fruits, you will first have to change the roots. If you want to change the visible, you must first change the invisible
The money you're looking for will not fall on a platter of gold. Yes, you might have a friend who got rich off billing his parent, or From relatives. 
But no one would give you money asides your relatives except if you have a Skill! 
God will not throw money from heaven to earth. But here's what the Almighty said; 👇
The Lord will send a blessing on your barns and on EVERYTHING you Put your hand me to (Skill). The Lord your God will bless you in the land He's giving you. Deutoronomy 28:8
You heard that right; the blessings of God won't just come and add money to your account. But to what you put your hands to: Skill! 
When you acquire a skill that people are willing to pay for, then you'll never be broke. 
So?
When I discovered this, I went on and learned the Best high paying skill I can learn to earn money from my comfort, without going to a company, teaching in school, or doing any job that'll be stressful. 
I learnt FREELANCE WRITING!!!
Once I started in the game, I jumped from being someone who looks for money to one money is looking for. With my skill, I was able to get long-term clients that value my work. 
I was even rejecting jobs due to the plethora of work I had to handle. I'm a Medic who doesn't need stress🙂
I moved from one always asking "God when?" to having something to put my hands on, for God To bless me. 
All that was possible with one skill; Freelance writing! 
After that, I learnt another unique thing; 
2.I COULD EARN FROM DOING FEW HOURS OF WORK 
I learned secret strategies of getting clients that'll always bring in jobs. Anytime I am not earning money in a day, it means I didn't feel like working. 
Learning a skill is one thing, and finding ways to utilize it properly is another. 
Imagine learning all about freelance writing but not able to earn from it? That can be frustrating isn't it?
You see the frustration everywhere. Come on, you've heard of stories of graduates who learnt something in school, the likes of engineering, law, etc, and couldn't monetize it. 
I tell you, even studying Medicine and surgery in Nigeria is no guarantee of employment in present day Nigeria. 
But When you learn under my offer, you'll know the intricacies of Freelance writing and also how to monetize it as a lifetime skill! 
Do You Want To Learn This Powerful Skill? 
Let's get to it immediately! 
Do you want to learn this lifetime skill of freelance writing? 
I have an amazing offer for you, and it's only if you're mentally interested. 
If you're not, you can leave. I don't like dealing with people who wouldn't aren't aimed at changing themselves.
But first of all, let me brief you through.
What is Freelance Writing? 
You might have not heard about the word Freelance before but Freelance writing simply means working from the comfort of your home as a content writer.
It's a job where you write content for a client, and get paid. The fantastic part you enjoy about this skill is that; 
It doesn't require your physical attention, you can be a student, employee, and still help others write content that meets their needs, and get paid! 
Freelance writing is simply the art of writing content for a client who needs it for a business, and getting paid in return. 
Why is It lucrative?
Have your ever heard the phrase; Content is king? 
Most businesses use quality content to reach out to customers, convince them and get sales. Content is the only order that can inform, communicate and also make sales at the same time!
I have written numerous blogs for big brands. Here's one I wrote for Heimvision, a security camera company. 
The style of this content is engaging and conversational. The goal is to inform the customers and to build trust so that they'll buy products. 
You'd see the content on their website when you search for "Heimvision Poe security camera system blog".
They're different kinds of content you should know;
Blog posts 
Articles 
Sales copy 
Email copy 
SEO Articles
Product reviews 
When you master the art of freelance writing, you'll be conversant with all of them and be able to write perfectly. 
What Brings Me Money as a Freelance Writer 
1. Upwork
Upwork is one of the best platforms to get paid as a writer. The amazing part is that, you get international jobs and don't deal only with Nigerians. However, some people find it hard getting jobs. 

But f you lan. Good job, you'd enjoy the benefits! For example, see how much a client is paying for a 1000 words article- 100$!

In Nigerian Naira, that's over 40,000 Naira! Imagine you write 3 articles a week, that'll be about 120k+! You can see for yourself that it's very lucrative.
2. Nairaland 
Nairaland is one of my best platforms. I will show you exact same strategies I use to get high-paying clients on the platform. 
There are also other ones we'd talk of in the book. 
Now that's just some of the ways I use to earn minimum of 40k every month while I continue doing the stuffs I do. 
Currently, I've got tons of Books to read, lots of blog posts to write, and I control all the SEO, and technical work here at MedicsDomain. That's a lot isn't it? 
But with little work here and there I can get everything done adequately and clinch my goals. 
You also can fit into this!
I'm very sure that when you saw the headline you were excited and want to know more right?
Now it's up to you to take action today. Your Action is What separates you from losers. Nothing else but your actions. 
If you told me last two years that I would be earning Money monthly when I've not graduated, I would say you're lying and laugh it out.
My fault though; my mindset was poor. I only thought about earning after graduating and working (which there's no guarantee, especially in present Nigeria). 
But, thanks to God and my knowledge of freelance writing, everything's different. 
Now I want you to act on this offer and make so much money for yourself while having other things to do. 
So much Money that you could do without asking your parents for money in a month. You'll become financially independent. That's why I'm offering you this book for free. 
I have turned over 200k this year as a freelance writer while still doing my stuff. And you can too. 
With this knowledge and skill, you can proceed and shine by writing great content that businesses and companies want. 
If you don't use what you learn from me, it's your loss and your responsibility. 
There's a quote I love; 
It doesn't matter what you have or the challenges you face more than others, what matters is if you're willing to change everything and take action. 
I have an book which you can take or leave because it's up to you. I will be giving your a POWERFUL book. A lot will miss this. 
Now to begin your journey, I will give you some Bonuses that I got with sweat. I will give it to you for FREE as a gift from me to You. 
All that's going to become yours, if you take action before I pull this down.
What is This Book? 

You can proceed with learning freelance writing on your own, but I assure you that it won't be easy. You would get stuck somewhere and you'll need guidance. 
You would need a mentor. When I started. I didn't have one but with time I got a mentor who happened to train me well, and was also a old boy from my school;
So I have decided to give this opportunity to the fast action takers. 
For people who buy my Ultimate freelance writing guide, I'll guide them, hold them hand by hand and take them on a journey on how I do everything. 
I'll show them my hacks, secret strategies, shortcuts and personalized sheets. 
The Guide is called How to Become A Professional Freelance Writer 
It's never to late to learn a profitable skill.
This guide will be a lifetime intensive training of me transferring value to you ( worth over ₦50,000). Yes, you Can learn all my strategies and get started at your comfort. No rush, no sweat! 
But wait!!!
First come, first serve 
What You Get
That's not all, 
The first 20 people would get all my freelancing resources (worth 20,000). 
– Access to my Search Engine Optimization SEO training (worth 25,000)
– will get the behind the scenes of how I close deals with clients that give me high-paying jobs. 
– I would also guide them to be successful in prospecting to their first client. 
– I would guide them on a complete list of my secret phrases that hook readers and make blog posts engaging. (Worth 2,000)
And more especially, the first 20 people will get this book at a whopping discount at ₦3,490 Naira! 
Inside the Ultimate Freelance Writing Guide Book 
Here's a taste of what you stand to get from my Ultimate freelance writing guide book; 
If a client tells you to proofread an article…..means that you should do this…..and also…. to make everything perfect –

pg 9
When applying for a job or proposing to a client, they usually ask ….so that they know how good….

Pg 11
In planning your outline; these hacks are what you need to…. and you can get….and fast enough to write-

pg 22
Download these two apps to get started immediately…

pg 24

 
Don't let your paragraphs be… this kind here is best for ….and attracting higher rates for your job

pg 23

 
When writing your hook, ensure to ….. and make it relatable…. in the end for engagement-

pg 25
What I'm going to show you is a secret hack…. smashing essay competitions will be super easy-

pg 29

 
There are handful of plagiarism checking and grammar tools to use…. I'll be listing four content tools below –

pg 39

 
To make the content 100% plagiarism free…. these two best options are what you should do… – pg 42 
In writing a search engine optimized article that'll rank on google is to …… use these 3 SEO Rules and also include the…. in the first sentence-

pg 48

 
Keyword density is simply a percentage…. keep the keyword density around… –

pg 49

 
This is the #1 priority you must do in every proposal (WARNING!! If you focus on any other thing first, you'll lose the client (

pg 65

)
5 must follow rules on proposing to a client for freelance writing jobs. Follow them judiciously (

pg 63-68

)
Use phrases like this to ensure your client continue to give you long term high paying content jobs

(pg 68)
Don't Just Take My Word For It, Here are Testimonies 
Prior to this book launch, I held an Online course For freelance writing and the testimonies are just wonderful!
Too Good To Be True?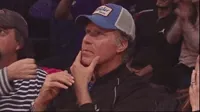 I Know You're Thinking,
"You're giving me ALL THAT for just 3490 Naira? There's got to be a catch."
The Truth is , i'm eating my own cooking,
This Offer is part of a LEAD FUNNEL.
I'm delivering you OVER THE TOP value… at least 10X more value than your ₦3490 Naira Investment
And i want ALL my blog readers to SUCCEED!
I'm being totally honest and transparent here.
The Ultimate Freelance Writing Guide is a Massively Irresistible Lead magnet, won't you agree?
Now, you may wondering, "Then why don't you give it away for free?"
Great question. The reason it's ₦3490 is because your purchase signifies that you've INVESTED in YOURSELF and in your SUCCESS.
By exchanging ₦3490 for the freelance writing guide book, you're telling me that you'll actually take action and USE the super strategies in this book for your Financial success.
YOU are exactly the type of person I love helping and supporting to succeed in medical school, career, and also in finances. It's a win win.
I'll give you one more better…
I'll take all the risk on this
If you feel the Ultimate freelance Writing Guide book is not worth 10 times the amount you invested, send me an email within the first 30 days of your purchasing the book and I'll refund your ₦3490. With no questions asked, or hard feelings. Fair enough?
But…
You Got to Act fast!
Time is very essential. This is a LIMITED OFFER at this price. The price of this guide book will return to it's initial price in no time. Because of what you'll be getting, i'm expecting a flood of orders.
Just imagine swiping ONE of the freelance writing guide techniques and you start attracting lots of clients who actually say yes to your offers and are willing to pay you high for your services.
What impact would it have on your financial freedom?
What would it mean to you and your ability to live a free life even as a medical student or business person?
All It Takes is ONE FREELANCE WRITING GUIDE STRATEGY
Recall, it takes just one freelance writing guide book to learn a new skill and smash your goals as a freelance writer.
To get started, just click the button below, fill in your details in the form, and once you make your deposit…
You'll get an INSTANT DOWNLOAD ACCESS to the Ultimate freelance Writing Guide Book!
Once you get it, crack it open and enjoy learning a new skill to skyrocket your finances!
This is where it all starts. I'd be pulling down this page soon. Offer won't be up for long.
Did You scroll down to see what the deal was?
Here's an amazing part: You get all my Freelance writing resources worth over ₦20,000 naira including my SEO training (worth ₦27,000) and a complete list of my secret phrases to hook readers (worth 2,000).
I will also show you the behind the scenes of how to close deals with clients that give high paying jobs.
This isn't for people who are comfortable with their financial life in this country. There are plenty of secret strategies and underground techniques for experts as well which i'll be revealing in this guide. And it's only ₦3490. That's it.
Don't Miss this Offer While it's still Up.
Just click the Orange button below right now to get started!
Or contact me via 08175552102 to make payment via bank transfers.